Shop New Compressed Air Solutions for Your Facility
Looking for a new compressed air system or component? You can trust us to find the solution that best fits your facility's needs. We know how much of an investment you'll be making, and our experts take that seriously by providing you with sound, honest recommendations — both for the equipment you need now and the equipment you may need to accommodate your anticipated growth in the future.
Our Trusted Brands
With a wide selection of high-quality compressed air solutions from some of the most reputable manufacturers in the industry, we can guarantee powerful and reliable performance from every product that leaves our warehouse. Learn more about the various brands we have in stock and on display in our showroom below.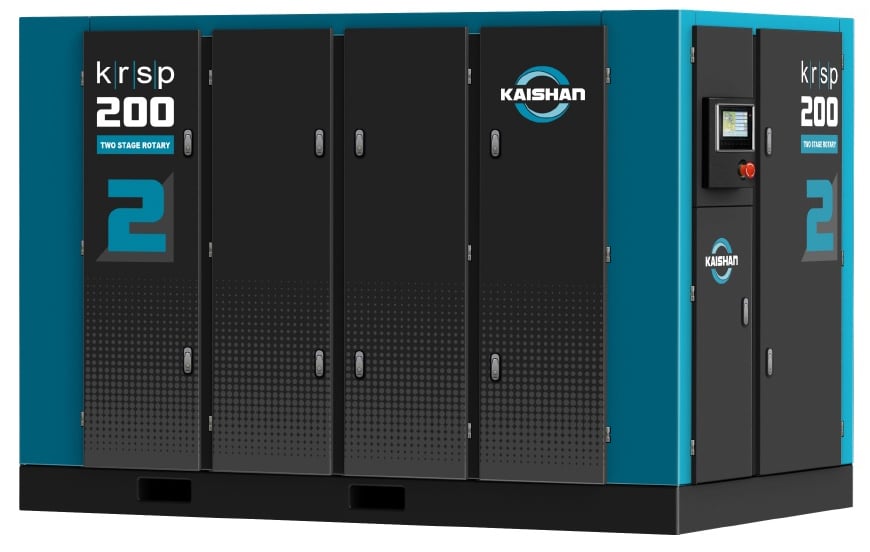 Kaishan
We are a proud distributor of Kaishan USA, a leading manufacturer of high-quality rotary screw air compressors and vacuum systems. To learn more about Kaishan USA and the products we carry, please visit this page.
With a comprehensive product list of
rotary screw air compressors, vacuum pumps, portable air compressors, ORC power generators, steam expanders, and air treatment equipment
, they offer just about everything you could need for effective operations. By purchasing a Kaishan product, you'll enjoy the following benefits:
Service from a well-established and renowned manufacturer
Great 12-month entire package warranty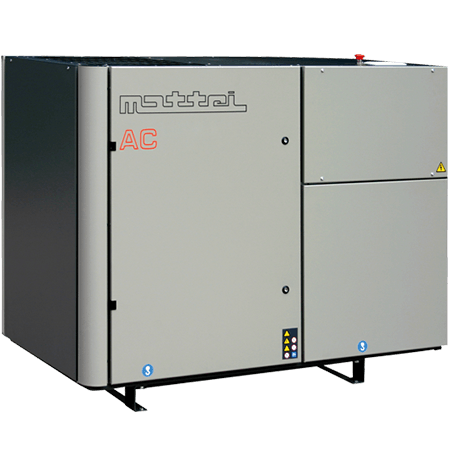 Mattei
Starting operations back in 1958, Mattei has since established itself as a world leader in the design and manufacture of rotary vane air compressors. Sold as complete systems, Mattei's air compressors are compact in size, modern in appearance, and low in noise levels — allowing them to be placed almost anywhere within your facility. By choosing a Mattei product, you'll enjoy the following benefits:
5 - 125 HP
21 - 565 cfm
Space-saving, cost-effective design
Optional sound-enclosed unit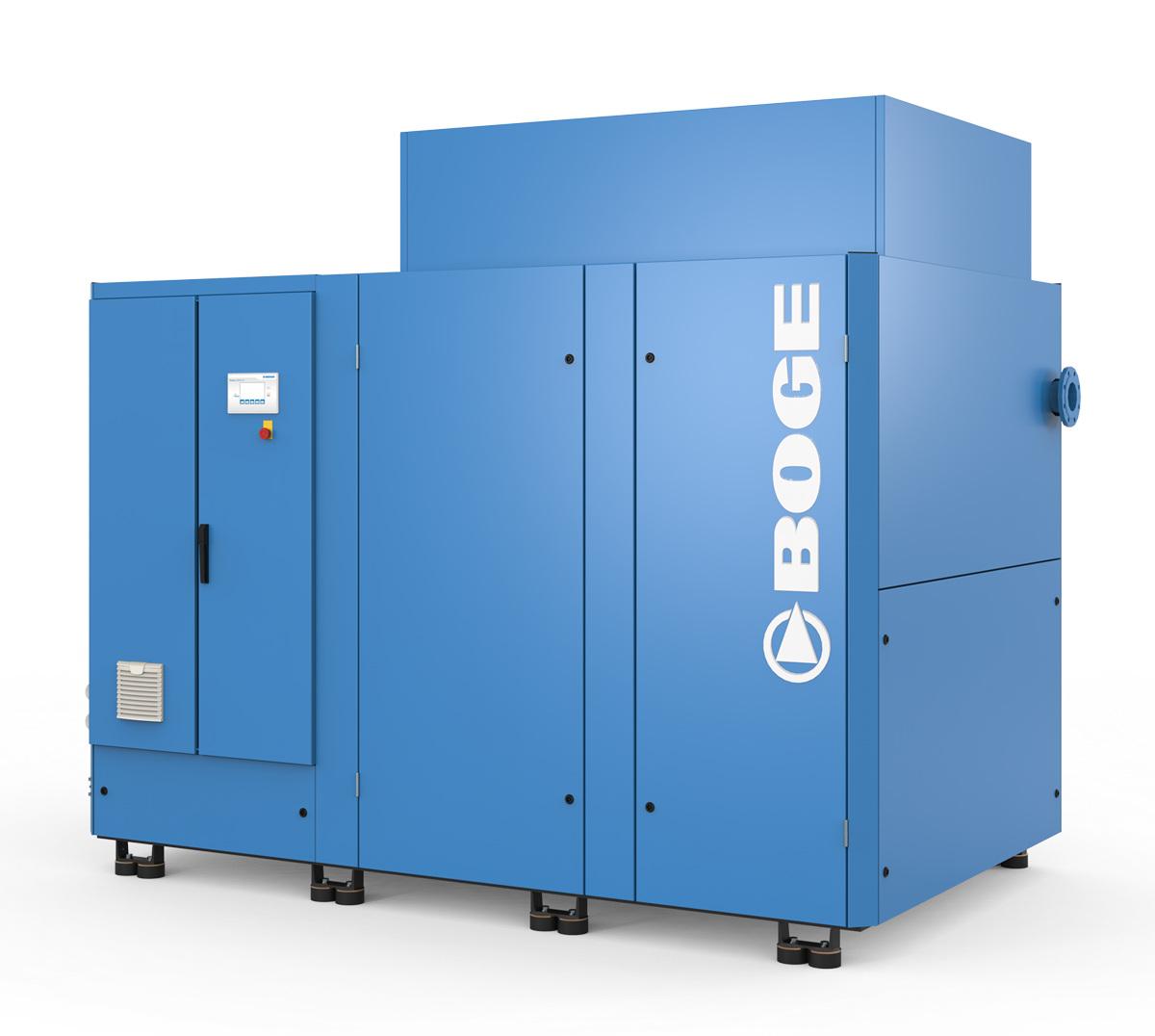 BOGE
For well over 100 years, BOGE's name has been synonymous with high-quality, efficient compressed air solutions. The company manufactures screw compressors, piston compressors, scroll compressors, turbo compressors, and air treatment equipment. By choosing a BOGE product, you're putting your facility's operations in good hands, and you'll be able to enjoy these benefits:
Oil-lubricated and oil-free models
2- to 5-year extended machine warranty
Sullivan-Palatek
Sullivan-Palatek has been offering the industry's widest range of portable gas and industrial electric rotary screw air compressors since 1984. The company is committed to continuous improvement and innovation, and their durable, high-quality products are proof of that commitment. Their high-performance rotary screw air compressors are available with the following features and specifications:
5 - 540 HP
5 - 1,800 cfm
Electric- and gas-powered models
Stationary and portable models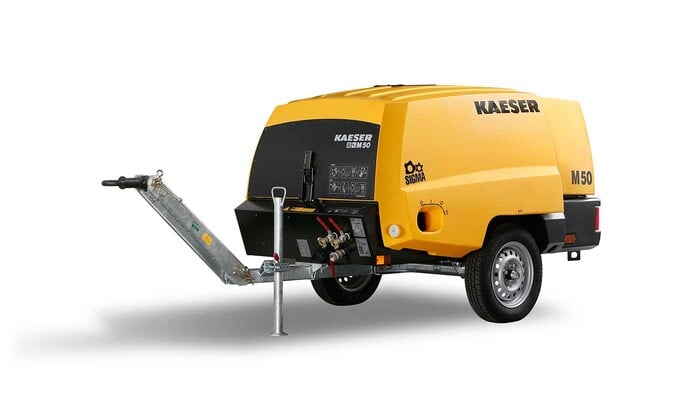 Kaeser
KAESER KOMPRESSOREN was established back in 1919 in Germany, and has since worked its way toward the top of the global compressed air industry. Kaeser Compressors, Inc. is the company's sub-brand that serves the United States market, producing a wide array of rotary screw, reciprocating, and portable air compressors, as well as a variety of vacuum pumps and blowers.
5 - 700 HP
"Built for a lifetime"
Energy-efficient design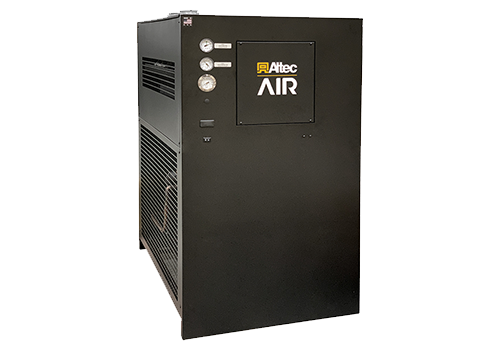 Altec AIR
Altec AIR offers a wide range of Air Dryer models to insure that you have the right size options available for your specific applications. From Small and Large Central Office models to Remote and Mobile units, we are sure to have an Air Dryer with the capacity that meets your requirements.
P550W, P1500W, P4200W, P8400W SERIES
P10KW / P15KW
P20KW / P30KW
P4200PM / P5000PM
NITROGEN BOTTLE REPLACEMENT MODULES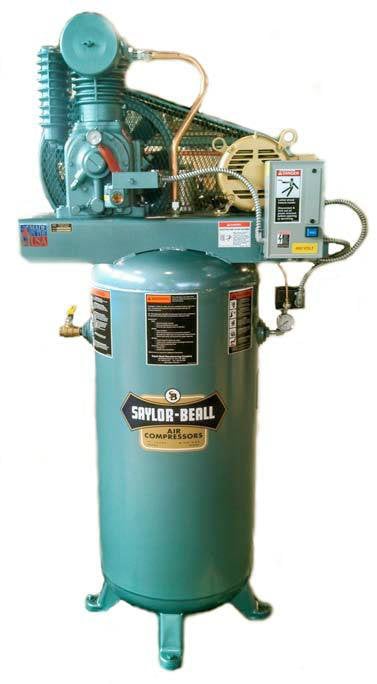 Saylor-Beall
Located nearby in St. Johns, MI, Saylor-Beall has a reputation for excellent manufacturing and even better customer service. Cast iron reciprocating air compressors are their main focus, and they're designed with materials that can withstand large amounts of heat and wear. With a Saylor-Beall product, you'll experience the following benefits:
½ - 37 HP
Impressive quality and durability
Energy-efficient design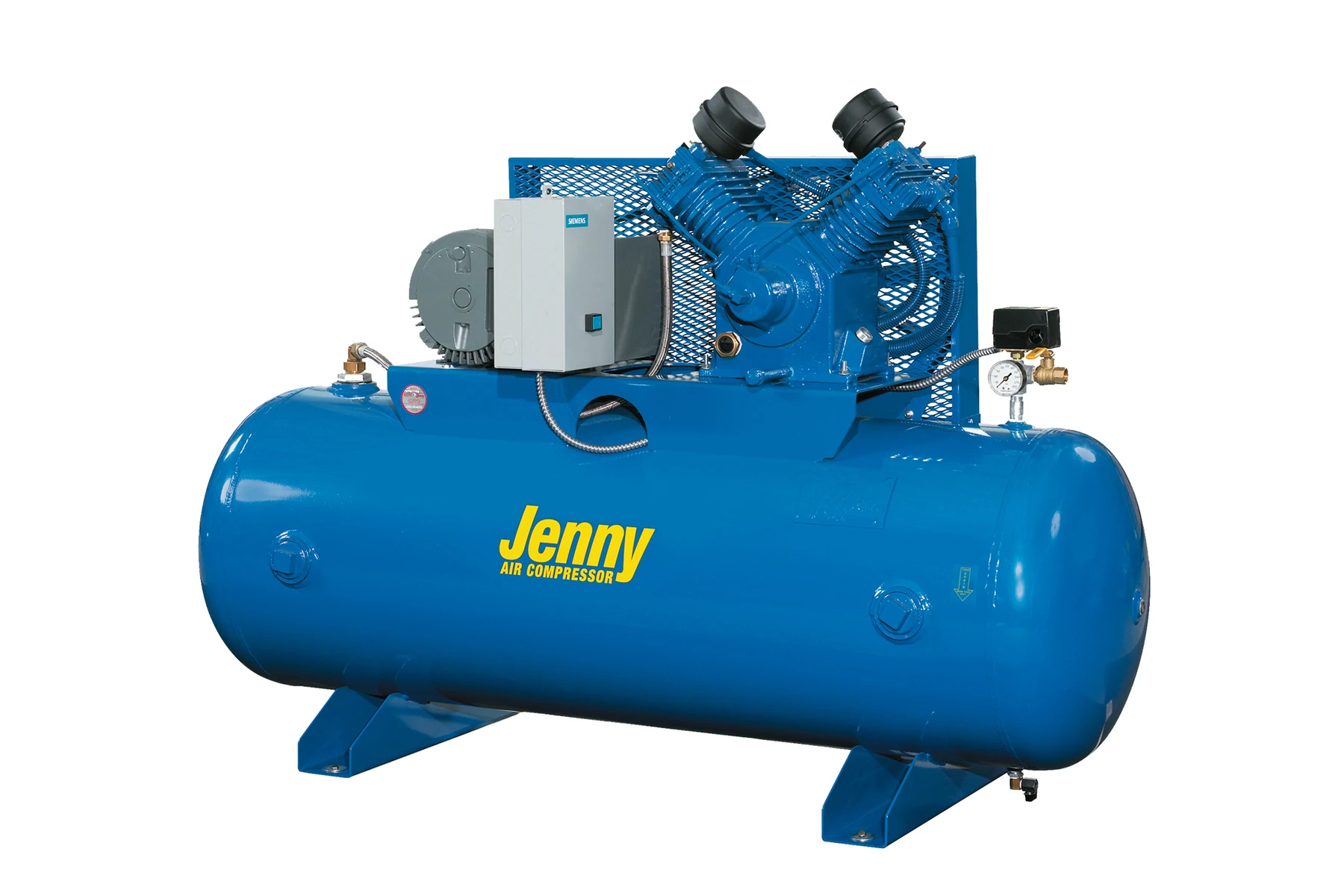 Jenny
Jenny has roots dating back to the 1870s — and since then, the company has built up a reputation for manufacturing some of the finest commercial-grade portable air compressors on the market. Although portable solutions are Jenny's tried-and-true, we're also proud to sell some of their stationary industrial and specialty air compressors. Jenny air compressors are available with the following features and specifications:
½ - 11 HP
Electric- and gas-powered models
Stationary, portable, and hand carry models
Outstanding durability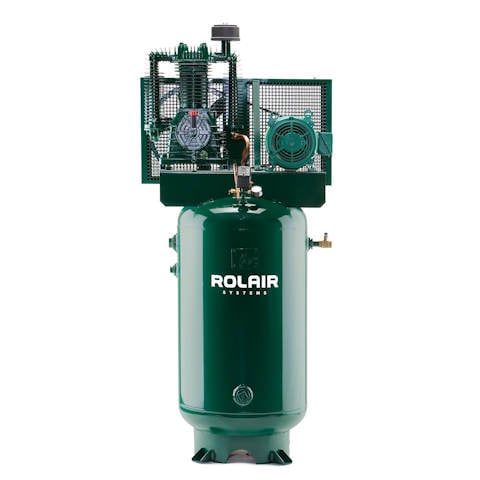 Rolair Systems
Established in 1959, Rolair has decades of experience designing and manufacturing high-quality compressed air solutions. Their wide product selection includes hand carry, portable, and stationary air compressors — in both electric- and gas-powered options. They pride themselves on building machines that "never call in sick." By purchasing one, you'll enjoy the following features and specifications:
1 ½ - 20 HP
7 - 59 cfm
Reliable, durable operation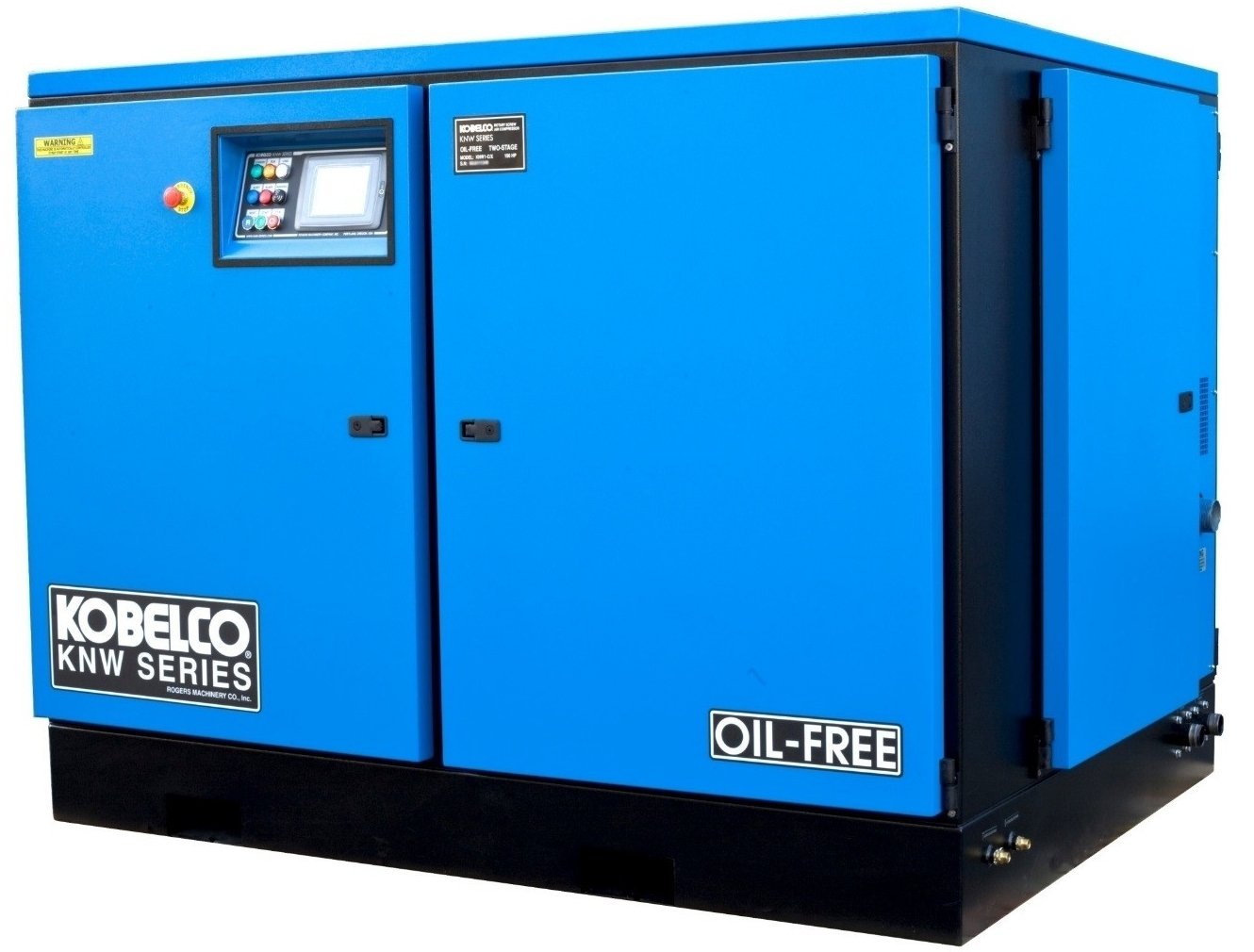 KOBELCO
KOBELCO is a leader in construction machinery manufacturing across the Americas. While KOBELCO no longer manufactures compressed air systems, we're still happy to offer KOBELCO air compressor parts and servicing for their older models, which are built to stand the test of time.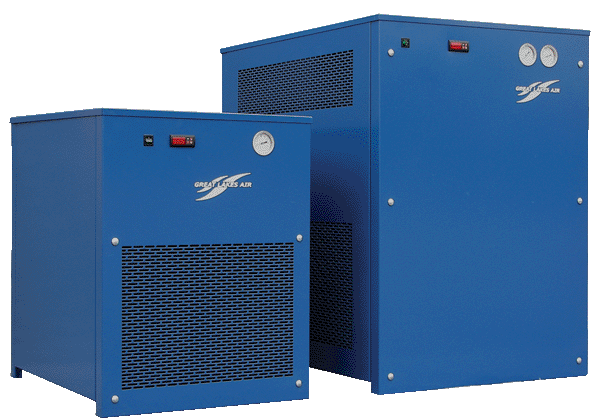 Great Lakes Air
Located across the state in Westland, MI, Great Lakes Air is our trusted supplier of compressed air treatment equipment. Known for their family-owned business model, custom-engineered products, and versatile production strategies, Great Lakes Air is dedicated to building things right, without cutting corners, to avoid troubles down the road. That's why we're proud to offer their air dryers to our valued customers, which you can find with the following features:
25 - 25,000 scfm
Unbeatable 5-year warranty
Have Questions? We're Here to Help.
If you have questions about our services, equipment, or team, contact us! We're happy to provide the answers you're looking for and/or direct you to the compressed air solution that's right for you.