As much as we try to avoid them, emergencies do happen. Your compressor fails to start, stop, generate pressure, etc. But no matter what the issue is, you know that the longer your compressed air system is down, the more you lose in production and profit.
That's why we're dedicated to supporting our customers with 24/7 service, every day of the year. If your compressed air system needs emergency service, contact our 24/7 Emergency Service Hotline. From there, you can discuss the details of your emergency with one of our on-call technicians, and they'll provide the information and service you need to get things back up and running as soon as possible.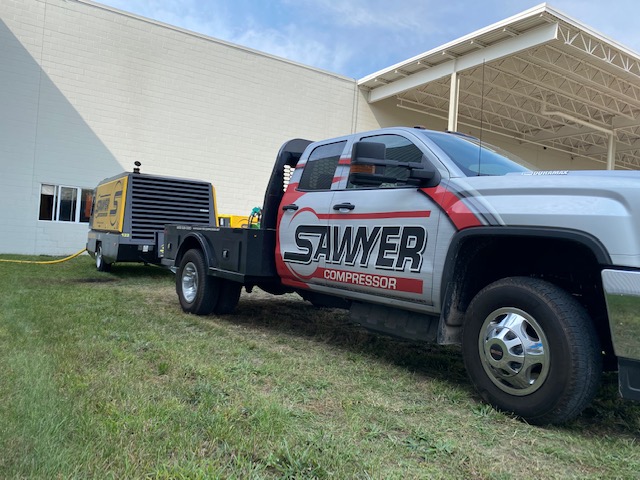 Emergency Services FAQs
Want some more detail on what our 24/7 emergency compressed air services involve? Below are some of the questions we're asked most frequently about them.
How Much Do After-Hours Emergency Services Cost?
After-hours emergencies are any compressed air emergency that occurs outside of our normal business hours, which are 7 a.m. - 5 p.m. Monday through Friday. If your system needs after-hours emergency servicing, the cost of labor is 50% greater than our normal rates. There's also a 2-hour labor charge for parts only, which isn't affected by the 50% increase.
Do You Have Rental Equipment Available?
Yes, we have a variety of electric- and diesel-powered portable compressors, as well as a few air dryers — all of which are stocked and ready-for-use. For more information, visit our Portable & Rental Equipment page.
Have Questions? We're Here to Help.
If you have questions about our services, equipment, or team, contact us! We're happy to provide the answers you're looking for and/or direct you to the compressed air solution that's right for you.