Comprehensive Compressed Air Services
No matter which compressed air solution you own, it'll require regular maintenance — and we'd like to be your first choice and single source for all of it. With extensive technical knowledge and experience, our experts can service any make or model of machine. Whatever you need, whenever you need it — we're here to help.
High-Quality Air Compressors & Related Equipment
We're proud to offer a comprehensive selection of new, used, and rental compressed air solutions. From air compressors, to air dryers, to generators, and more, you can trust us to find the machine or component that's best-suited for your application.
Who We Serve
While our company got its start working with construction professionals, we've since grown to support a wide variety of industries and applications.
Markets & industries we serve: Agriculture Manufacturing
Construction Healthcare
Food Processing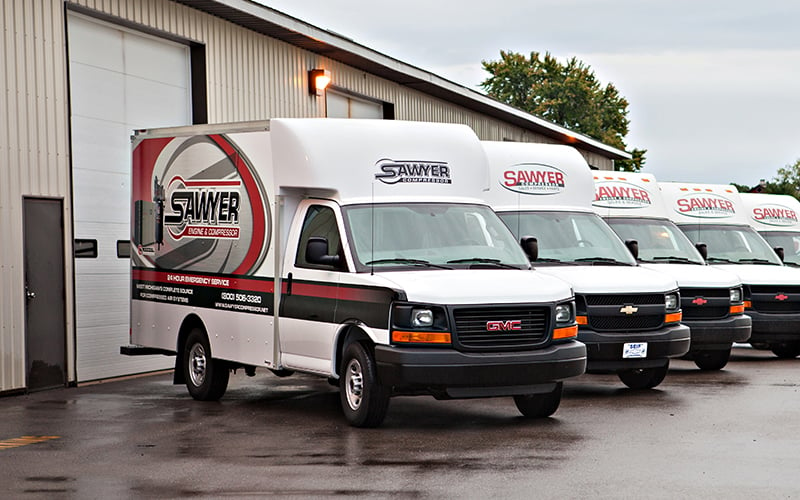 Why We're Different
There are many compressed air service providers in our area. There are also many ways we stand out among them. We've built hundreds of strong relationships with our customers, and they've continued to trust us as their top source for compressed air solutions. Here's why:
We Serve With Integrity
We'll figure out the exact solution you need, and we'll be transparent about it — nothing more, nothing less. We're not here to upsell you on anything you don't want or need.
We're Technical Experts
We service everything. Seriously. Our technicians have undergone intensive training and worked on a diverse range of projects, so we can fix any make or model of machine.
Have Questions? We're Here to Help.
If you have questions about our services, equipment, or team, contact us! We're happy to provide the answers you're looking for and/or direct you to the compressed air solution that's right for you.